Fairview Equity Partners Emerging Companies Fund
Fairview Equity Partners is a boutique Australian fund manager exclusively focused upon investing in Australian small companies equities.
The Fairview Equity Partners Emerging Companies Fund is managed by Michael Glenane, Leo Barry and Tim Hall. The investment team collectively has in excess of 60 years' investment experience in funds management and investment research.
Fairview is majority owned by its investment team, with the IOOF Group holding a minority interest. This strengthens the alignment of interests of the investment team and their aim to maximise returns for investors.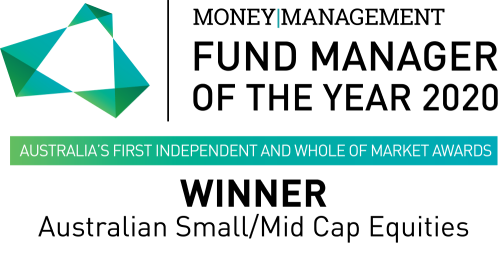 Fund objective
The Fund aims to earn a return (after fees) which exceeds the Benchmark over rolling five year periods.
APIR code
ANT0002AU
Inception date
8 October 2008
Benchmark
S&P/ASX Small Ordinaries Total Return Index
Minimum suggested timeframe


5 years or more

(Please note this is a guide not a recommendation).

Management fee
1.20% p.a. of the Fund's net asset value (including GST net of Reduced Input Tax Credit).
Performance fee
20.5% of the Fund's quarterly return (after deducting the Management fee) in excess of the Benchmark's quarterly return after recouping any prior periods' underperformance in dollar terms multiplied by the Fund's average net asset value over the quarter (including GST and net of Reduced Input Tax Credits).
Minimum initial investment
$20,000
Minimum additional investment
$1,000
Risk level (expected volatility)
Very high: While the Fund offers investors the potential for higher returns over the long term compared to funds investing in other types of assets such as fixed income or cash, the high levels of volatility in the Fund means the likelihood of the value of your investments going down over the short term is relatively very high.
Distribution frequency
Annual
Indicative asset allocation ranges


Australian shares: 90–100%

Cash and cash equivalents: 0–10%

Typical number of stocks
50 to 65
Research ratings

Lonsec: Rated

Zenith: Rated

The above is just a snapshot of the Fund's terms and features. Further terms and conditions are set out in the Fund's PDS.
© 2020 FE Money Management. all rights reserved. The information, data, analyses, and opinions contained herein (1) include the proprietary information of FE Money Management (2) may not be copied or redistributed (3) do not constitute investment advice offered by FE Money Management (4) are provided solely for informational purposes and therefore are not an offer to buy or sell a security (5) are not warranted to be correct, complete, or accurate. FE Money Management shall not be responsible for any trading decisions, damages, or other losses resulting from, or related to, this information, data, analyses, or opinions or their use. FE Money Management does not guarantee that a fund will perform in line with its Fund Manager of the Year award as it reflects past performance only. Likewise, the Fund Manager of the Year award should not be any sort of guarantee or assessment of the creditworthiness of a fund or of its underlying securities and should not be used as the sole basis for making any investment decision.
| Effective date | Entry price | Exit price |
| --- | --- | --- |
| 23/06/2022 | 1.8261 | 1.8153 |
How to invest in the fund

Direct investors
Speak to your financial adviser for more information or invest directly through the Product Disclosure Statement (PDS) under Resources.

Advisers
Speak to your Business Development Manager for more information on available platforms.
ASX mFund Settlement Service
If you don't have an existing stockbroking account, contact a participating broker. A complete list of participating stockbrokers can be found on the ASX website , opens in new window.